These products have a very traditional English character - a distinct sense of period.

Each book theme product has a tangible link with the past, having been cast in resin using moulds taken from the original antique books and ledgers.

Once cast, each piece is painstakingly painted, gilded and polished by hand to capture in every detail the appearance of cherished timeworn leather.

Follow us on Facebook:
Facebook - Mayr & Fessler


secret
Mini-Bar !

!!! NEW !!!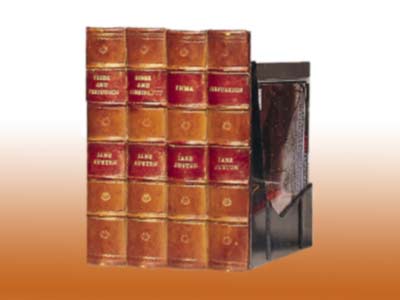 Jane Austin
CD-Holder





Quiver
booklike





File A4